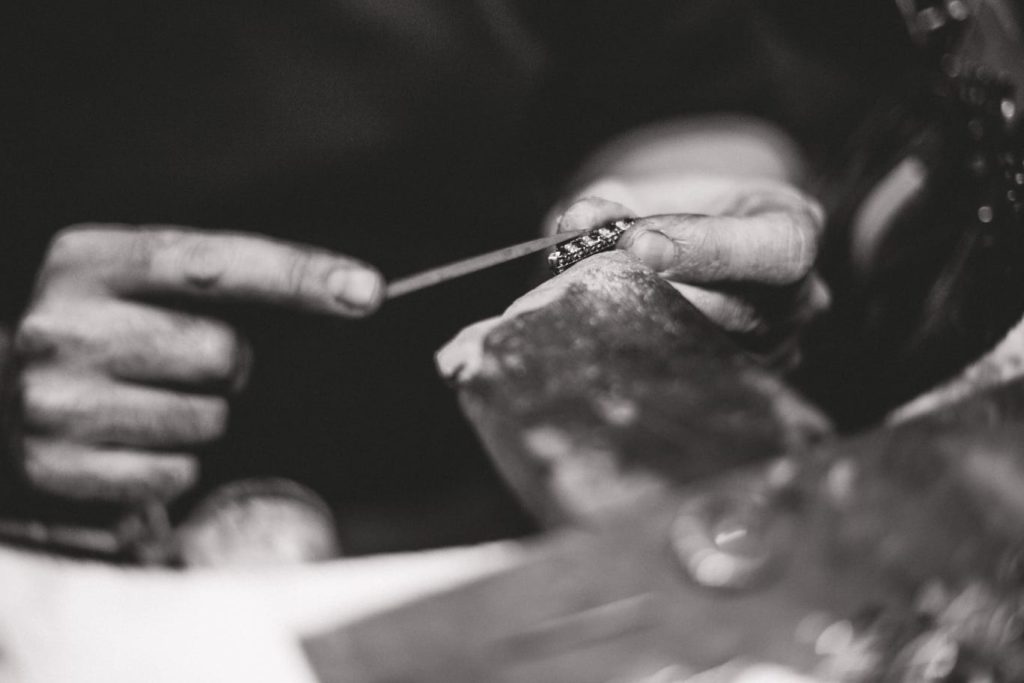 Barry Rowe Fine Jewellers are able to produce a range of bespoke jewellery items to meet your personal specification. We aim to take your idea and turn into a reality; providing advice, design assistance and guidance on materials to ensure that the piece created is one-of-a-kind and tailored to you
All the work carried out to create your piece of jewellery will be conducted in our in-house workshop in Wadebridge. Our staff have over 30 years' experience, allowing you to discuss any concerns with the craftsman and ensuring your jewellery will be created to the highest quality and exactly in line with the design in your mind.
If you wish to request a bespoke piece of jewellery please upload a design and/or a description of the items(s) and Barry Rowe Fine Jewellers will provide you with further information and a quote.